In the Town of Whitby, pet licence fees and donations are an important source for funding essential animal services. When you license your pet, know that you are doing your part to help your local shelter workers care for lost, injured and abused animals.
We are proud to call Whitby Animal Services Centre an official Safe&Happy Partner. We will always donate 20% of every designer tag sale to Whitby Animal Services Centre in an effort to provide additional funding for the community's vulnerable animals and the staff that serves them. They are doing some pretty amazing things for local animals in need, read on to learn more about this great organization!
350
Animals sheltered
per year
200
Adoptions
per year
6
Staff
members
We spoke with Andre Gratton, Manager of Enforcement Services, about what's been going on at Whitby Animal Services Centre.
What is something you are really proud of as an organization? Our organization works hard to improve the lives of animals within our town, so we are proud to work in a community that is supportive of the well-being of both domestic and wild animals.
What is something that makes your shelter unique? Our shelter has a small group of people putting in maximum effort to ensure animals are placed appropriately. We are a close team that values animal welfare and focuses on education to ensure public and animal safety.
What is a program that you run that is really important for people to know about? We are in the process of developing foster and education programs that will be available post-pandemic to increase community involvement and public education of responsible pet ownership in the Town of Whitby.
Can you share a story of a specific pet you helped recently? Teddy is a 1-year-old Shih Tzu that was found as a stray. His fur was severely matted and in poor condition. Our staff members were able to groom, bathe, and spoil him with affection. He was placed in our foster program with a staff member until he could move forward with our adoption program. His foster took the time to get him comfortable with his new surroundings and worked hard to gain his trust. Teddy eventually was adopted by a loving family in the Town of Whitby. They had lost their dog recently and were ready with open arms to welcome Teddy. He was a perfect fit and found a great forever home. (Please see his before and after photo below).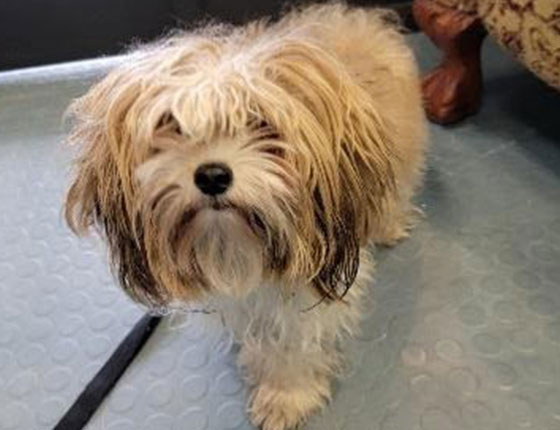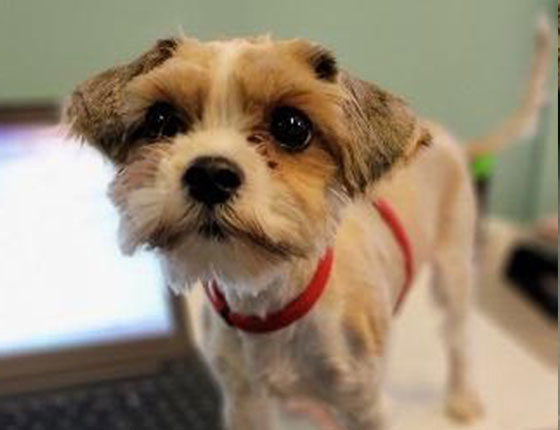 To what extent are pet license fees contributing to your overall budget? Currently 10.4%.
What is something you are raising funds for today specifically? Operating an animal shelter always entails unforeseen intakes that can lead to unexpected medical expenses. Raising funds for medical costs allows us to assist and provide more for animals in need. Adopting out animals with pre-existing medical conditions is difficult, so we want to provide as much veterinary care, tests, and knowledge as possible for future adopters.
Do you have any specific advice for pet owners that you'd like to share? The best advice we can give to pet owners is to research to ensure that a pet is the right choice for them. New pet owners should explore what it means to own a pet, make them a part of the family, medical care and exercise/enrichment.
For more information about Whitby Animal Services Centre, visit
www.whitby.ca/en/live/animal-services.aspx